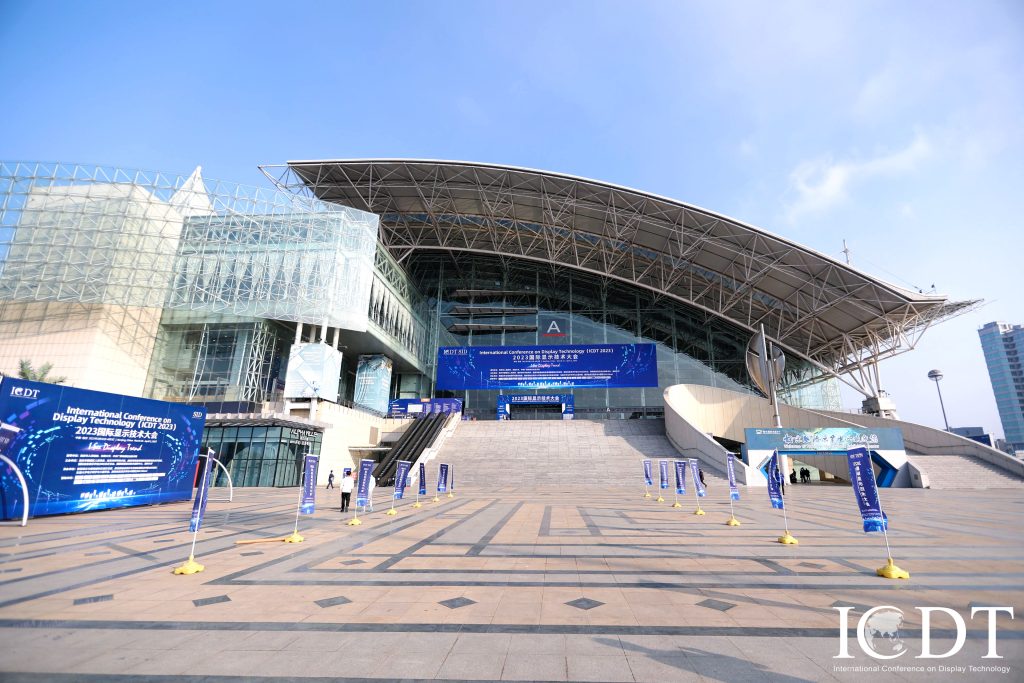 From April 1 to 3, the International Conference on Display Technology (ICDT 2023) was held in Nanjing International Exhibition Center. Well-known enterprises and industry experts gathered together to have in-depth communication on display technology and industrial development.
During the exhibition, Raysolve demonstrated its single-chip full-color Micro-LED micro-display, which was recognized by industry experts and won the first prize of the I-Zone Innovation Award!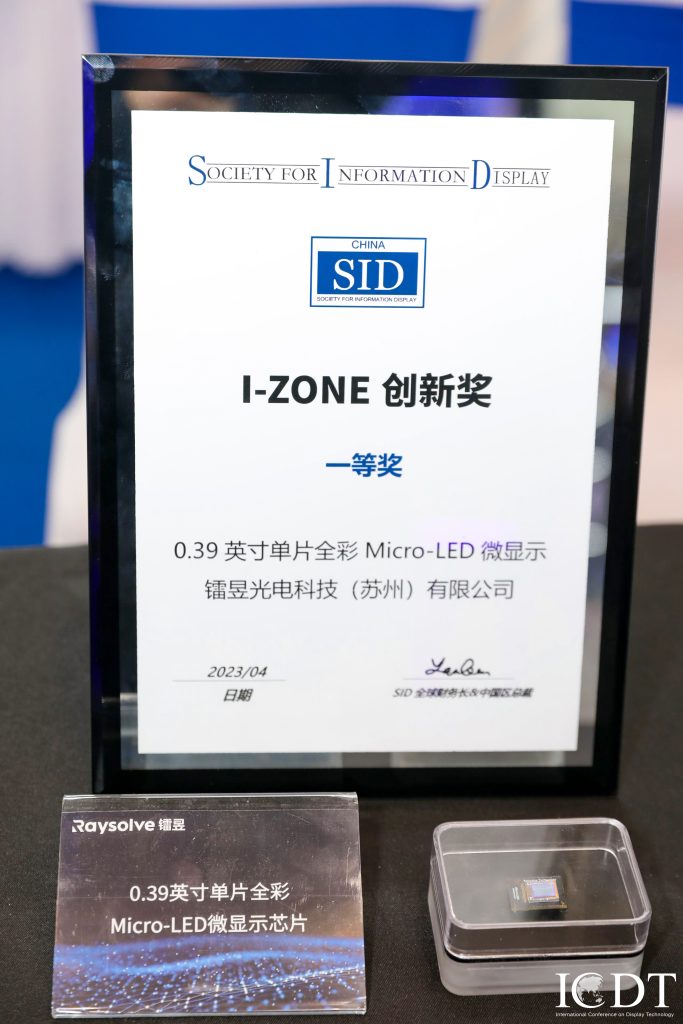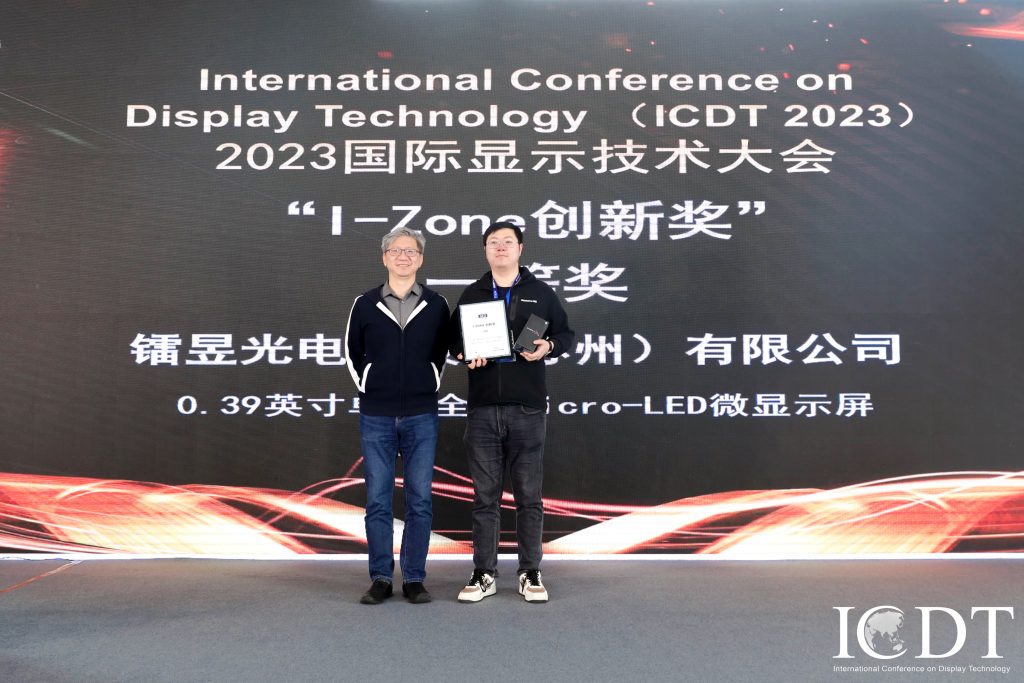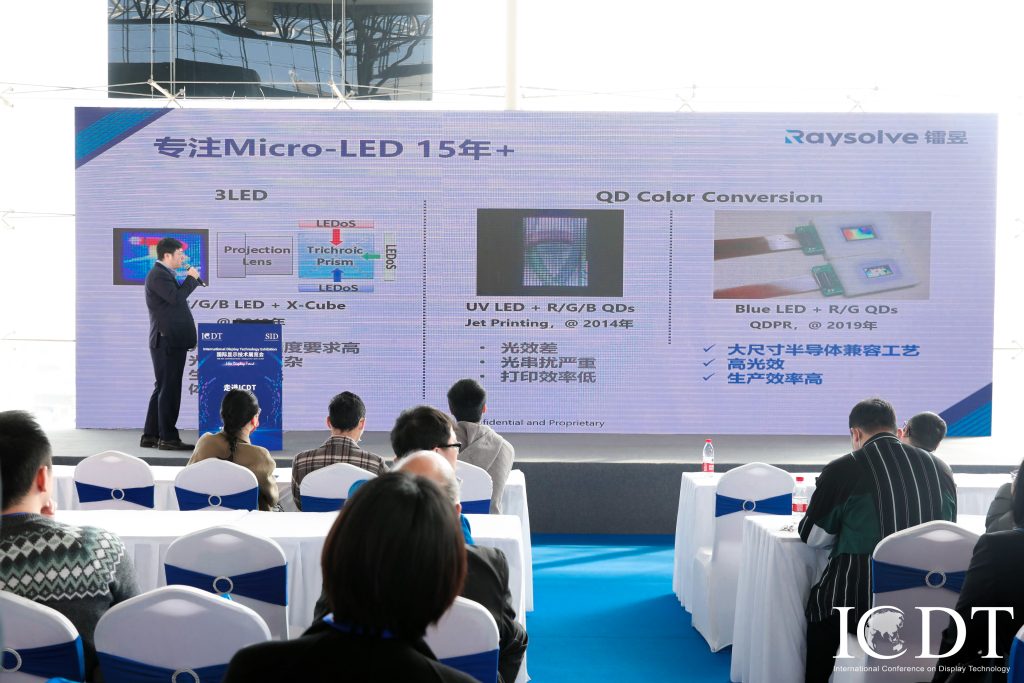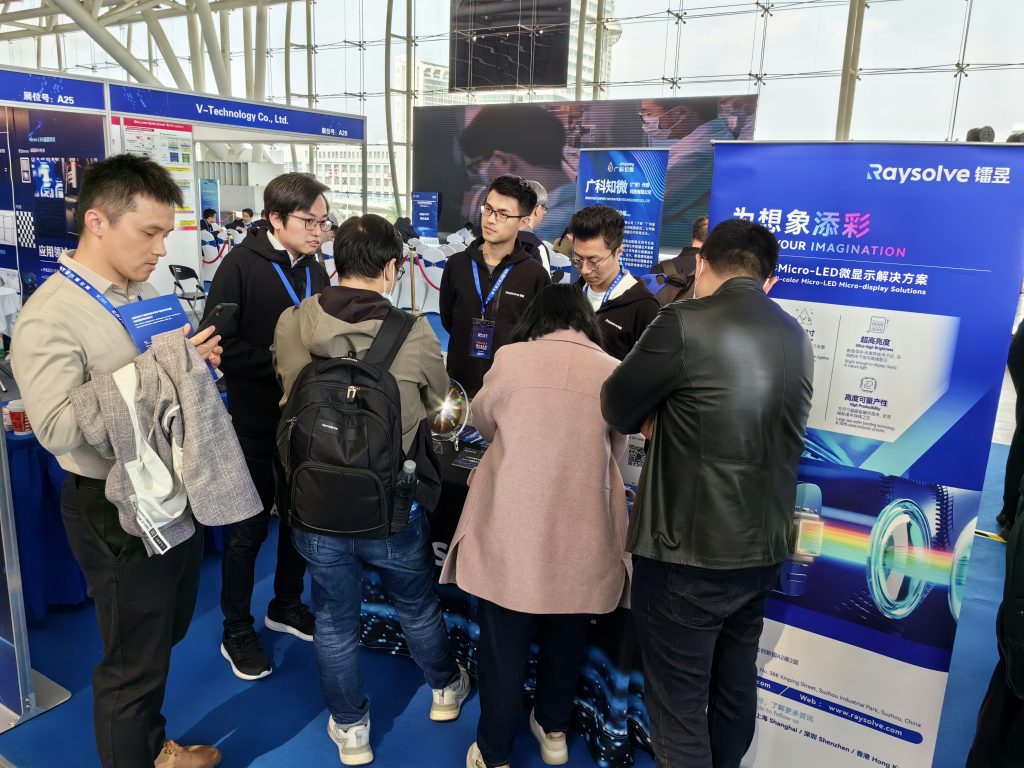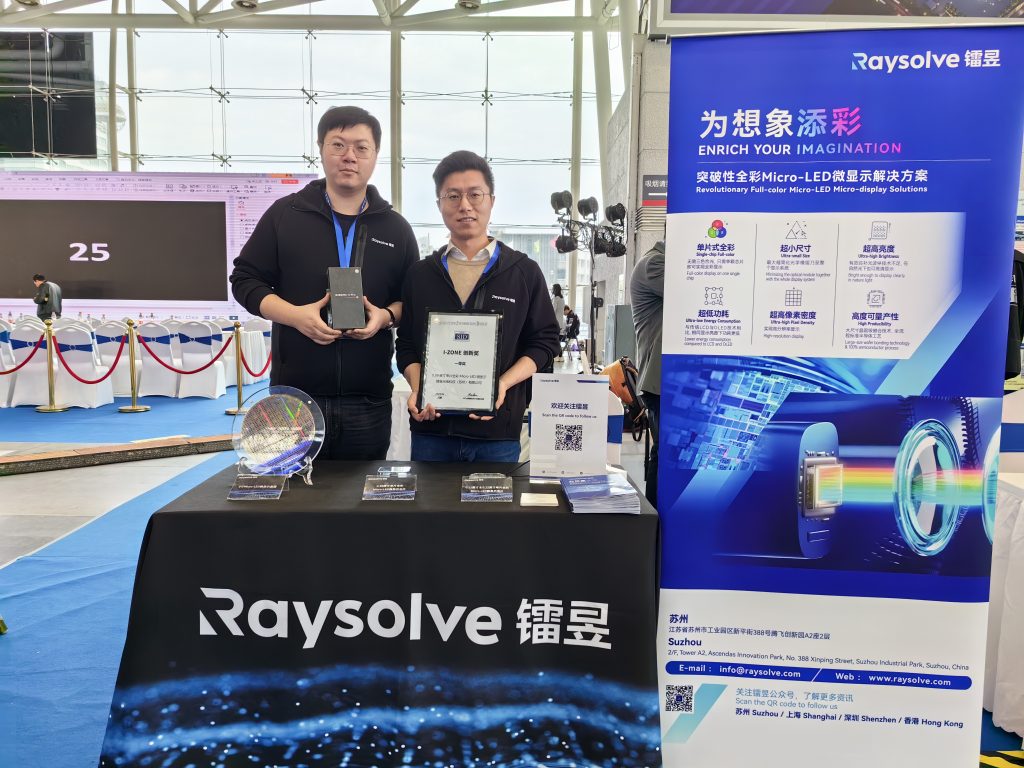 Through large-size wafer bonding technology and photolithographic QDs process, Raysolve realizes full-color display on one single chip, which will help consumer-level AR glasses enter a new dimension.
The core team of Raysolve has been deeply engaged in the field of Micro-LED for nearly 20 years, and constantly realizes technological iteration and breakthrough. Raysolve will demonstrate a new series of products on Display Week 2023, please look forward to it!